PROVEN TO
SAVE SCHEDULE & MONEY
Featured Projects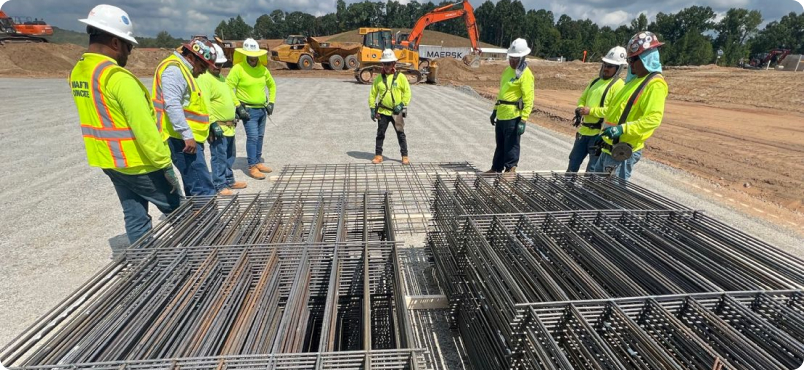 North Bloom supplied all reinforcing for foundations, slab on grade, slab on metal deck, tilt panels and exterior paving.
3 MILLION SF
Project
66%
LESS ROD BUSTERS NEEDED
1.7 mILLION sF
Total Size of Project
50%
LESS Laborers NEEDED on Site
The Crossings
📍 New Burlington, NJ
North Bloom supplied all slab on grade reinforcing and labor to install it.
River Park 6
📍 Butts County, GA
North Bloom supplied bar mats in all 800,000 square feet of the slab on grade area for the project.
800,000 SF
Total Size of Project
50%
LESS Laborers NEEDED on Site
Standard Specification for Steel Wire and Welded Wire Reinforcement, Plain and Deformed, for Concrete
Standard Specification For Carbon-Steel Wire And Welded Wire Reinforcement, Plain And Deformed, For Concrete
Welded Wire Reinforced Tilt-up Wall Panels
Comprehensive Guide for the Specification, Manufacture and Const